Round Cornered Plastic Business Cards
For some years I've been searching for a source of plastic cards that would enable us to offer better value to our customers (particularly those who are Interflora members who have to have these). Now we have it. Now you can have your own plastic business card in full colour at a reasonable price.

For Interflora members you can choose to keep to the bog standard design with your details in the standard block letter black and white design on the other side from the Interflora logo and still save money OR you can choose to have your shop side of the card designed to portray the image you want, in keeping with the colours you have chosen for your shop, in glorious colour, and with your logo and your design. All at a huge saving on the Interflora price, and with a minimum quantity of only 500 cards.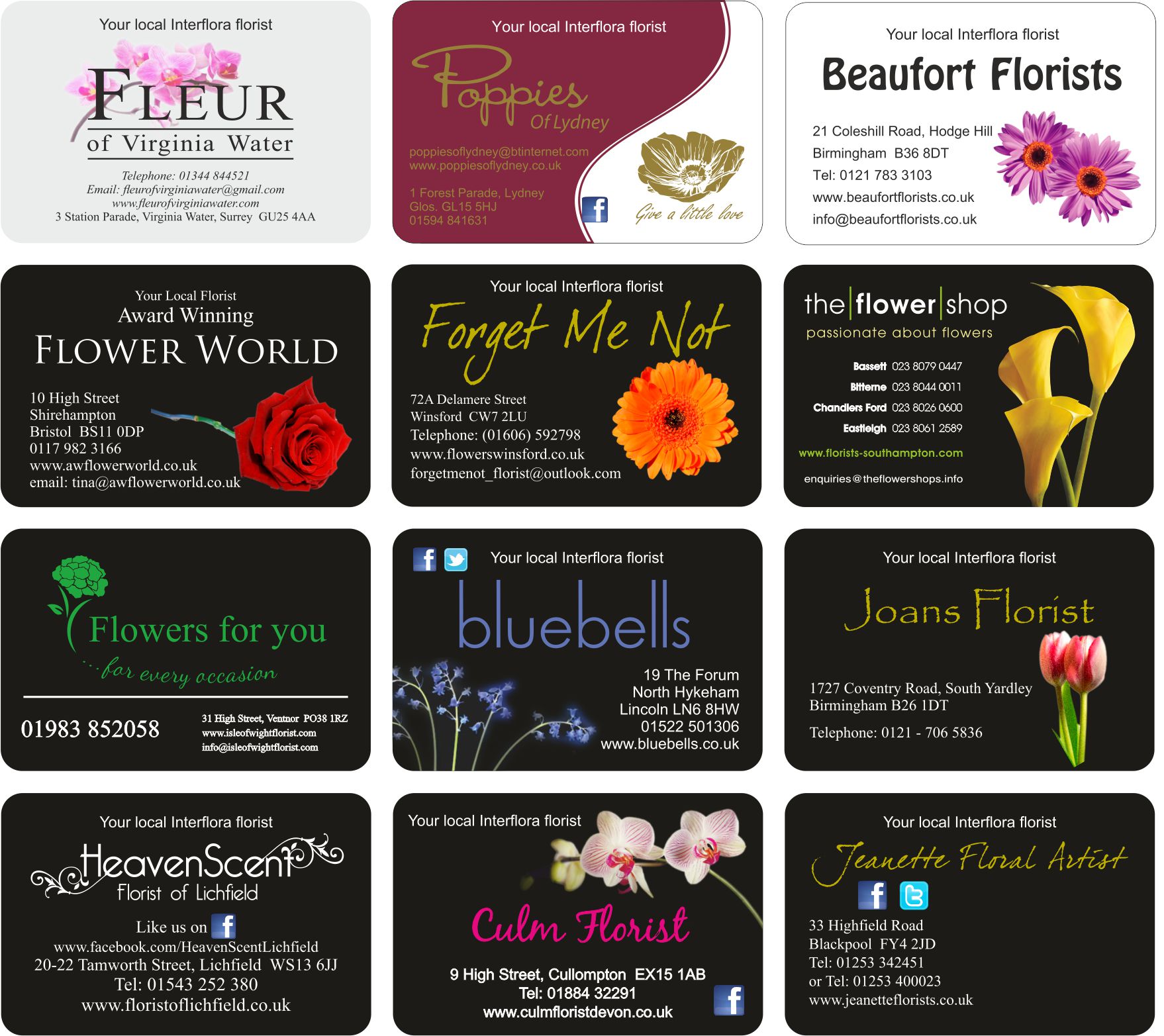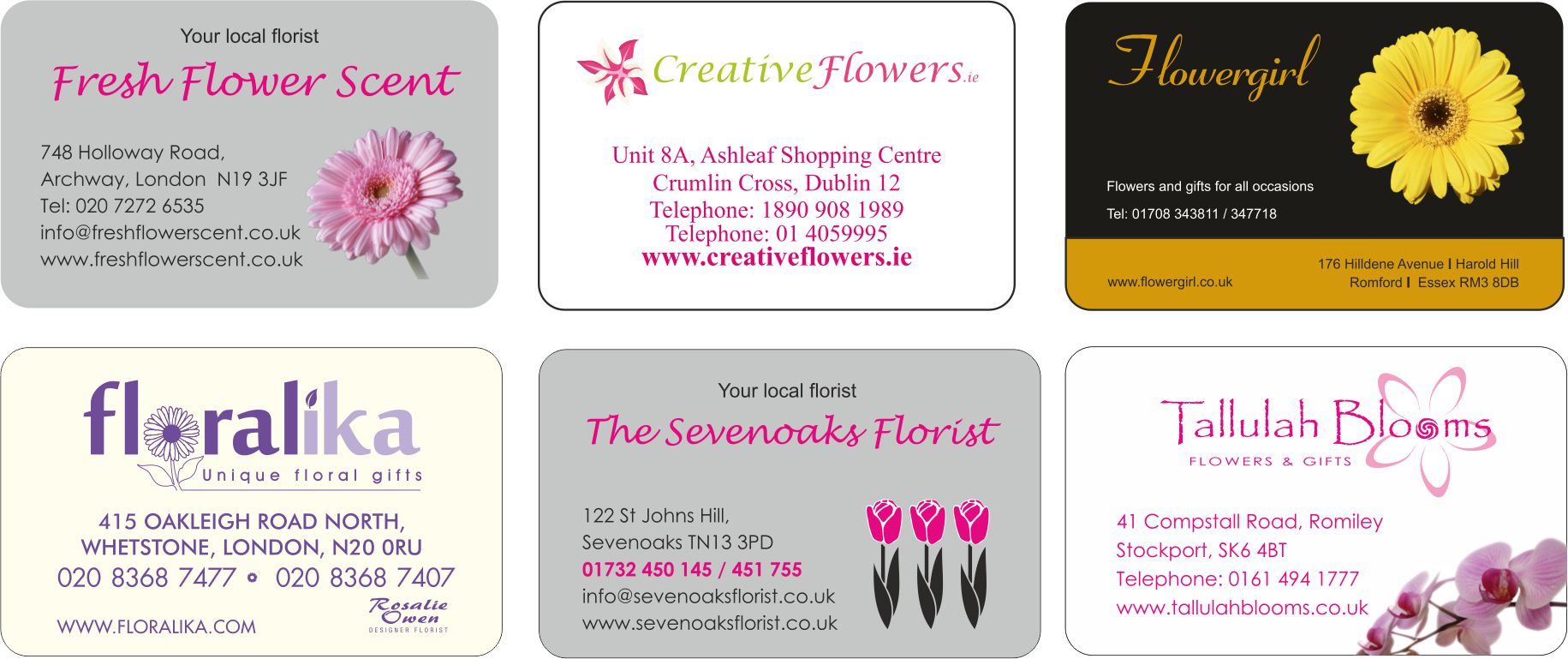 If you would like some samples we will happily send you some, just give us a call on 01934 644451 or tell us where to send them in the form at the bottom of the page.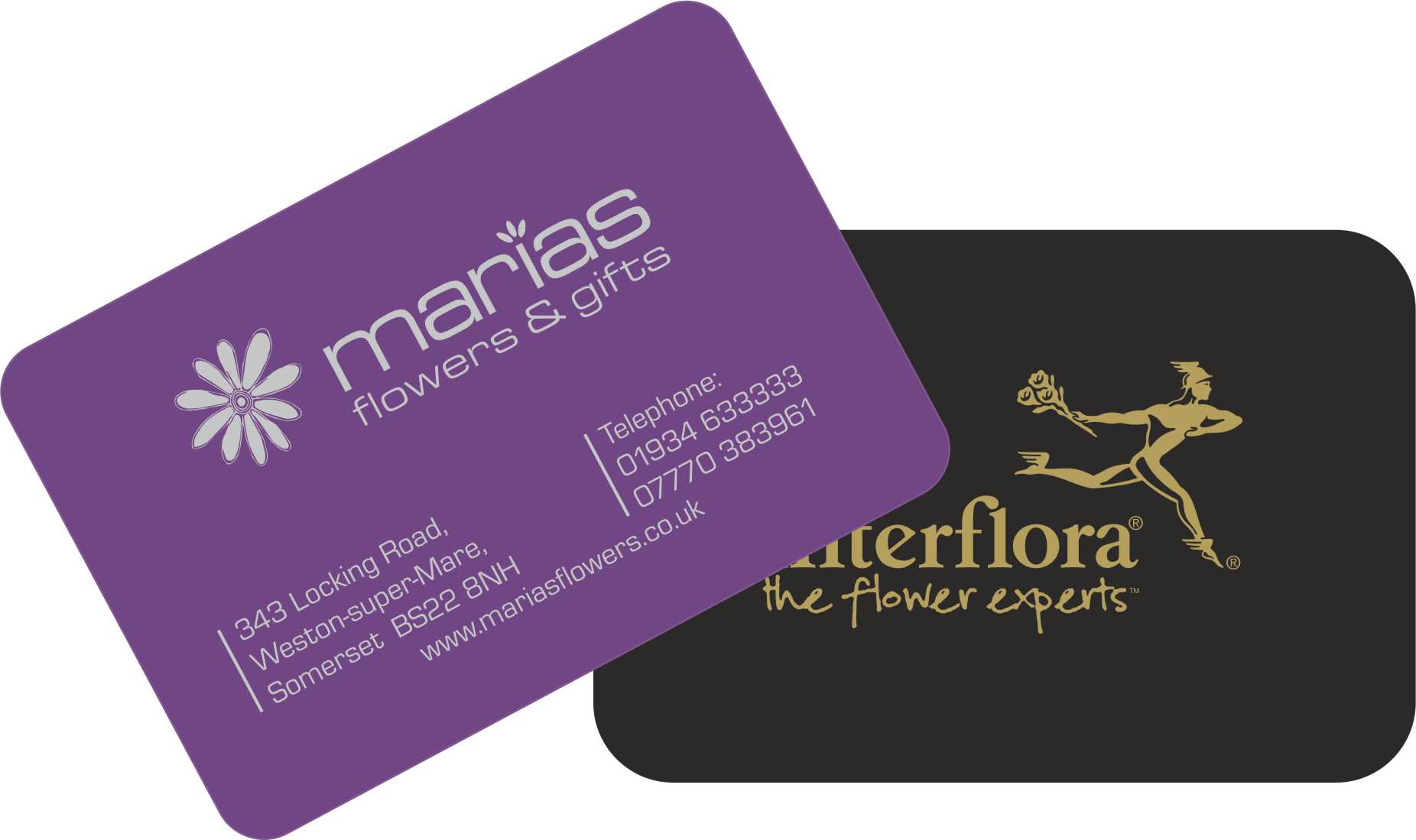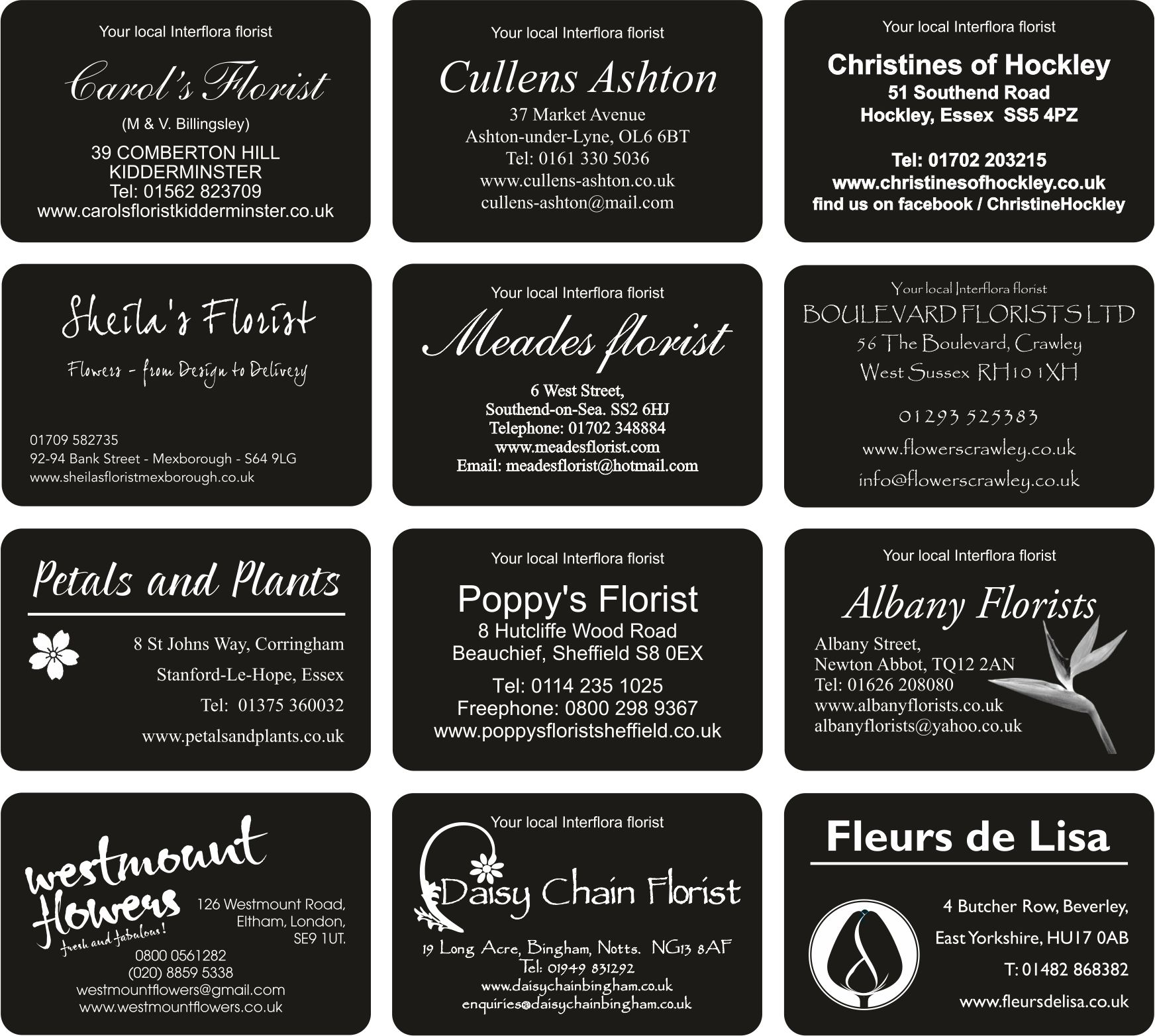 These are some of our stock designs you can choose from for your own business cards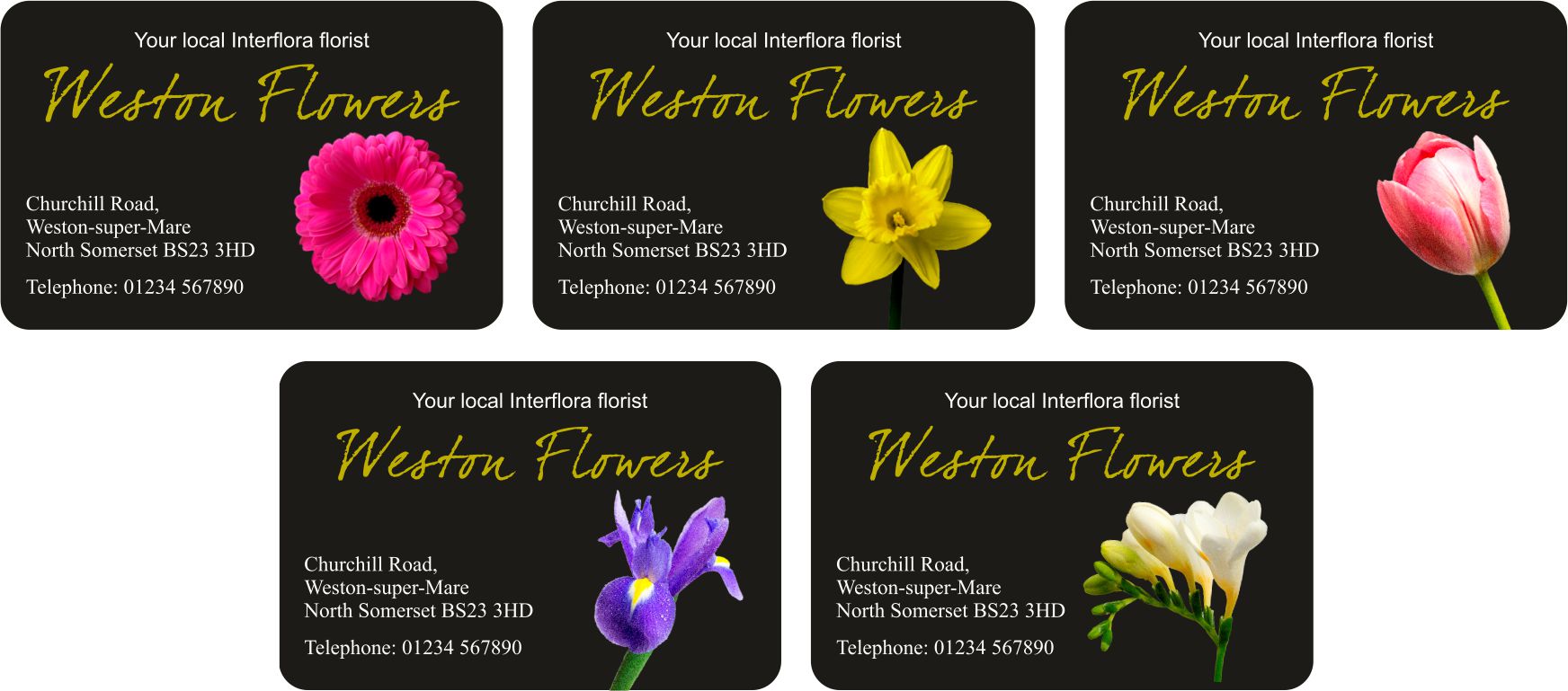 PRICES

With your side printed in black and white: 500 cards only £49.95
(the reverse side having the Interflora logo, or your own text) 1000 cards only £69.95

With your side printed in full c o l o u r: 500 cards only £69.95
(the reverse side having the Interflora logo, or your own text) 1000 cards only £99.95


Examples of double-sided cards as Membership or Loyalty Cards
for more information
or when you want to order
just Call 01934 644451
We're happy to help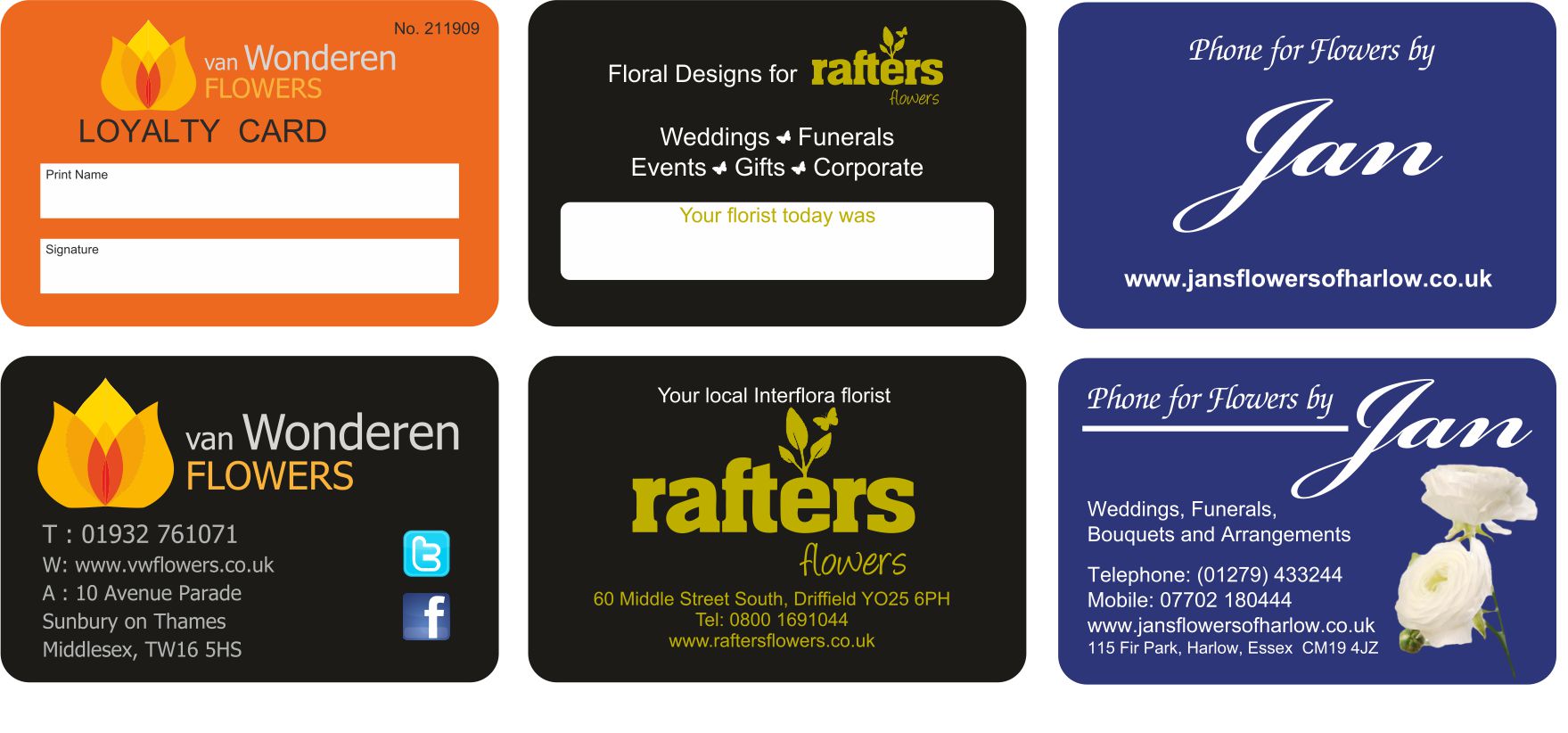 Credit Card thickness plastic cards
We also print plastic cards similar to credit cards in thickness. These are printed in hot foil (such as metallic gold or silver) as the sample below. We can also print a signature strip on the back if you wish to use them as Loyalty Cards.

Please note that these cards can only be printed by the foil process and therefore only line artwork and individual colours (not multicolour designs) can be printed by this process.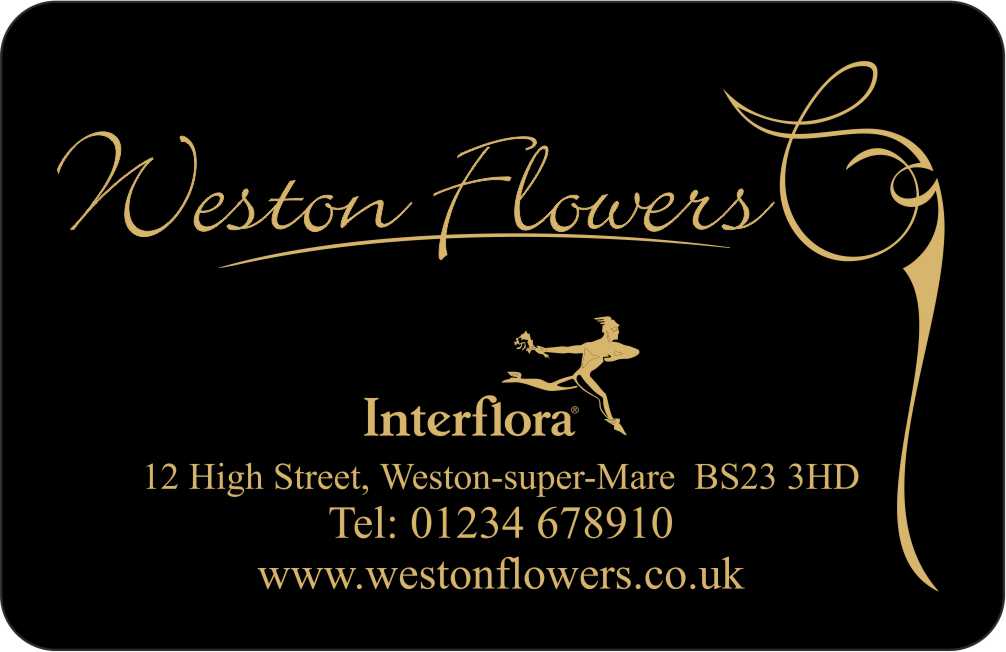 Printed in foil on one side: 500 cards only £85
1000 cards only £145

Printed in foil on both sides: 500 cards only £139
1000 cards only £199
Please fill in your details below if you would like us to send you some samples.