This is a great and simple idea to help get some extra business: just by having a beautiful hand-made gift which browsing customers can pick up on impulse.
It helps if the gifts are clearly identified and labelled so that the idea is immediately obvious. Even if they weren't thinking about it before, the idea is put into their head. The tags flag up to customers that here is a quick and easy way of picking up a fabulous present.
(Please note that only accredited members of Direct2Florist can use the Flower Gifts2Go logo on their stationery. We will check that florists requesting the logo are currently registered members of Direct2Florist.)
Standard unpersonalised Flower Gifts2Go tags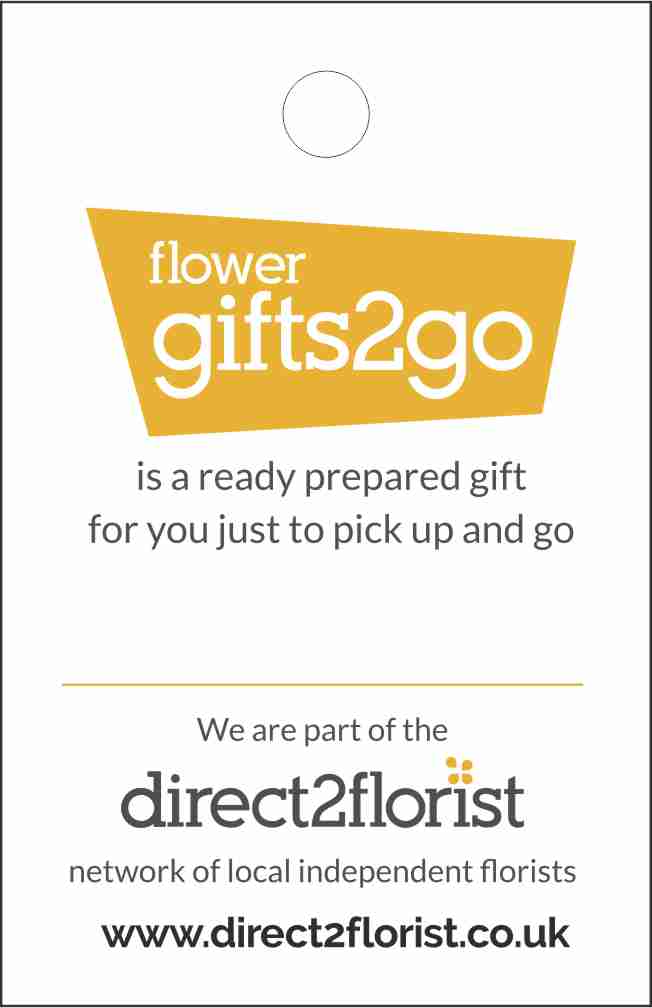 54mm x 84mm tag, blank on reverse
Bespoke Personalised Tags
We also offer bespoke personalised tags for those who want to carry their branding through everything they do.
Here are some examples which we have created for Direct2Florist members.
These cost only £29 for 500 or £49 for 1000.
This includes all design & artwork, and printing in colour on both sides.