There are lots of variations and options, including having your own designs.
Scroll down this page to see them.
Please call us on 01934 644451 and we will be happy to discuss them with you.
Your Own Gift Vouchers
250 for only £79
(including design and artwork)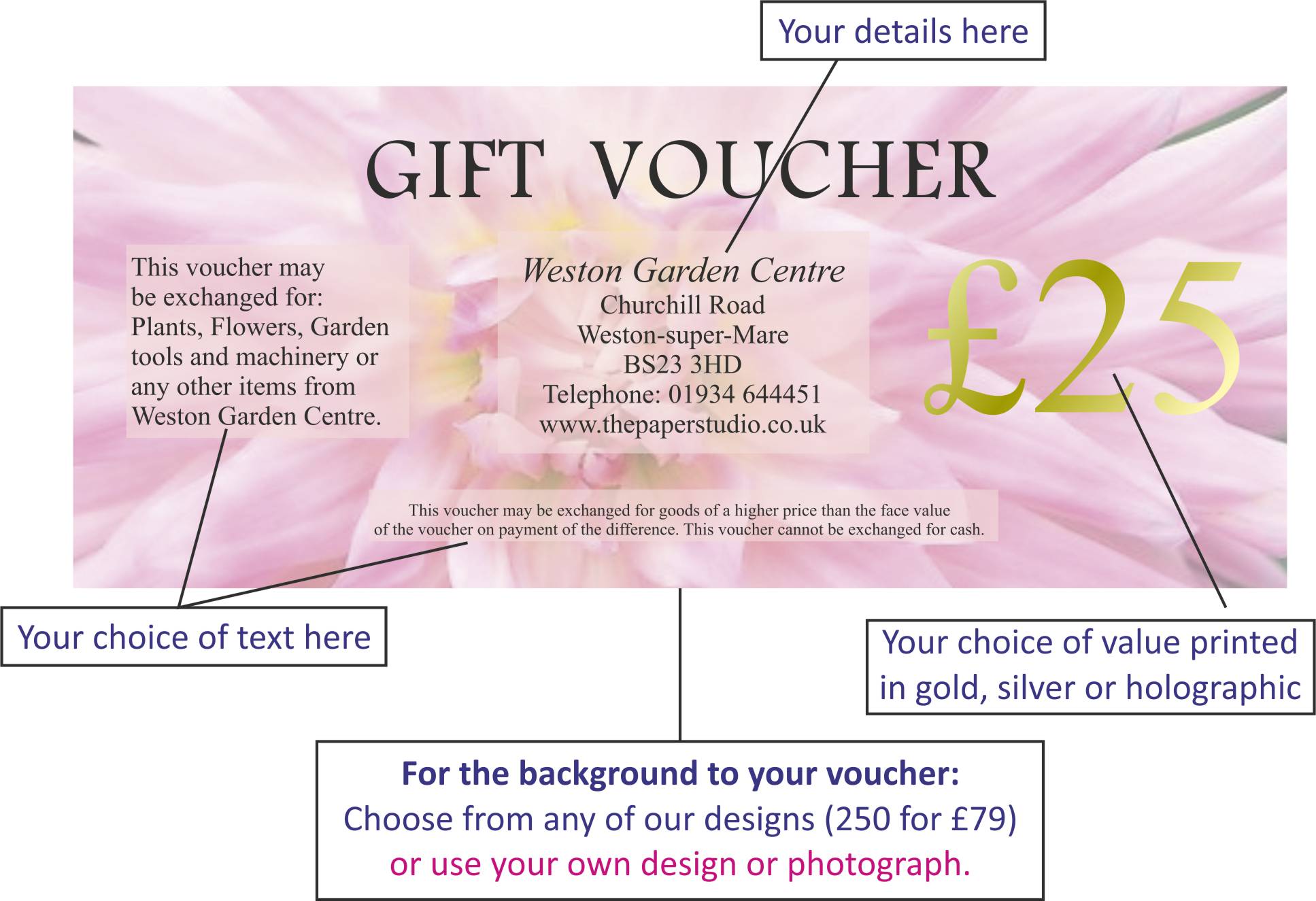 Holographic foil is an extra £5 for each 250 vouchers (only available in silver foil)
Numbering is available at £10 for the first 250 and £5 for each further 250 run-on.
Chequebook format with numbering and a perforated stub is £25 for the first 250 vouchers and £15 for each further 250 run-on.

If you want to split the 250 between values there is a plate charge of £9 per additional value.

A3 Posters (ordered at the same time as vouchers) £5 each
We use extra prints of your voucher to illustrate and personalise your poster. These are laminated for durability.



Full Colour Style (250 for £79)
size 185mm x 73mm
You can have any design with your choice of value printed in gold or silver foil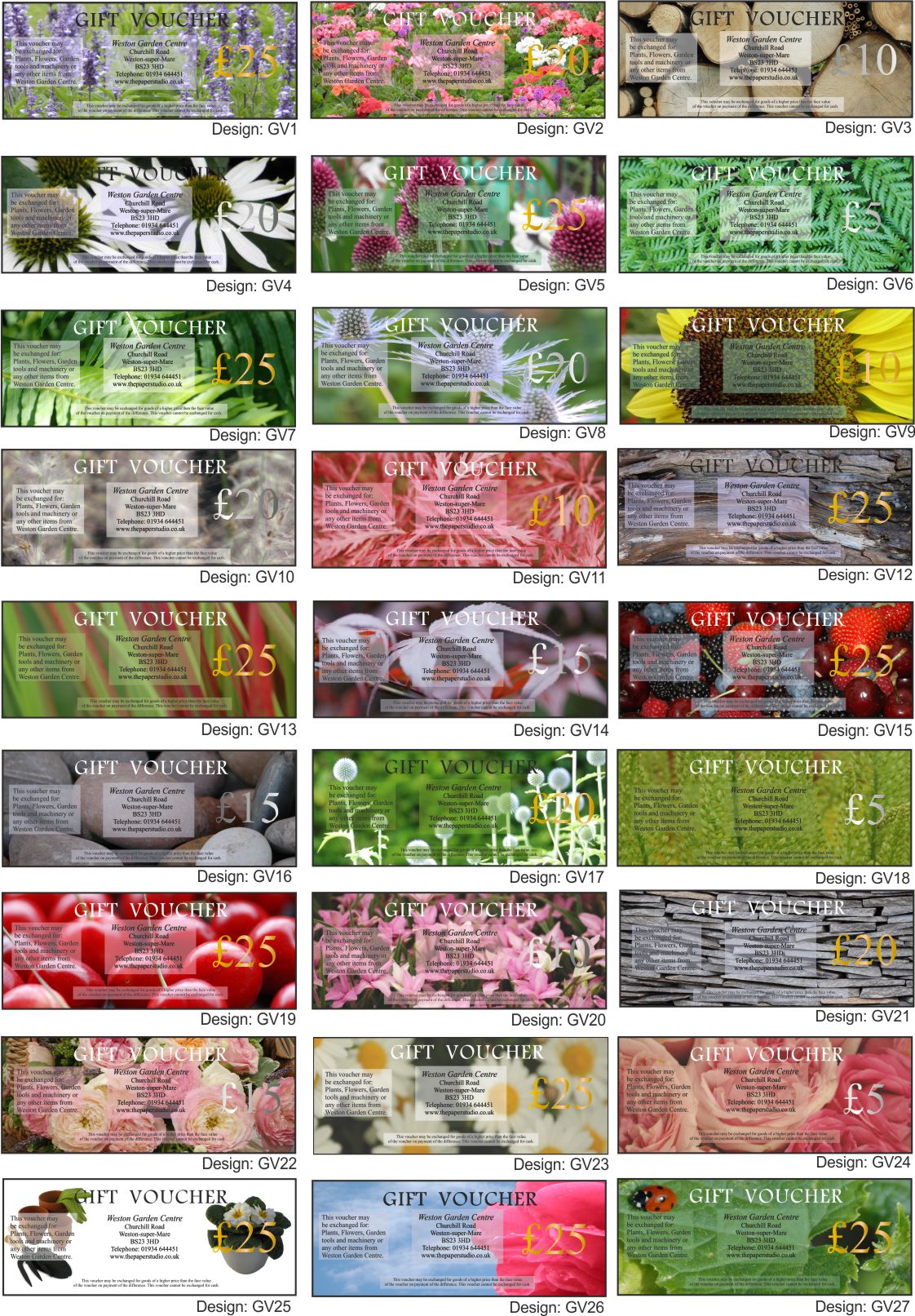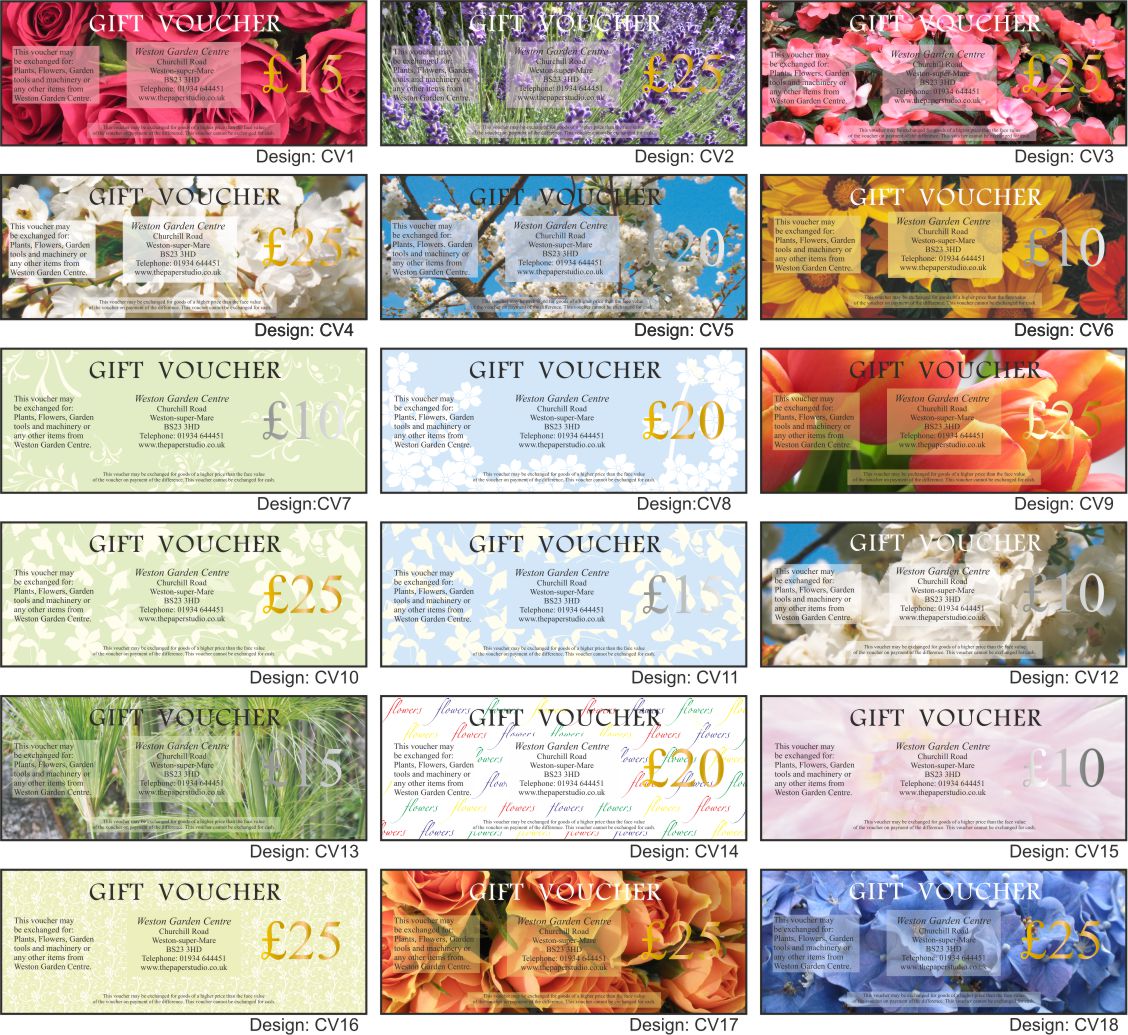 Single Colour Style
size 185mm x 73mm



Gift Voucher Cards
Choice of 8 Gift Cards
£15.00 for 50 cards and DL size envelopes. The voucher slots into the card